Keroro Gunso the Super Movie 2: The Deep Sea Princess de arimasu! Is an anime movie based on the series Keroro Gunso.
Another Kiruru appears in the South Pacific, but it was defeated by two unknown entities that look like Keronians, with subtle differences. Meanwhile, Keroro and the gang goes for a trip sponsored by Momoka to a private island. There, an alien named Meru, who claims himself as the prince of the deep sea, captures them, and aims to make Natsumi his princess.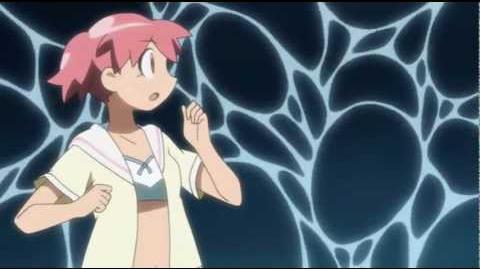 Chibi Kero: Secret of the Kero Ball!?
Edit
Secret of the Kero Ball is a short movie that goes with this movie. It will take back in time where Keroro and this friends where kids. There get in the Kero Ball and then at the end Kururu free them all.
External links
Edit
Ad blocker interference detected!
Wikia is a free-to-use site that makes money from advertising. We have a modified experience for viewers using ad blockers

Wikia is not accessible if you've made further modifications. Remove the custom ad blocker rule(s) and the page will load as expected.