Hey bros. Today I was surfing youtube and found a Gangnam style parady called Gundam style. If you don't know what is Gundam, it is an anime with robots that kinda look like transformers. I dont know much about Gundam, but I know enough about it from Sgt Frog. Anyway, watched it and it was epic! The link is below. I'm so glad I'm not the only one who thought it was Gundam when I heard it. Op op op oppa Gundam style. It is an excellent stop motion animation from youtuber animeme.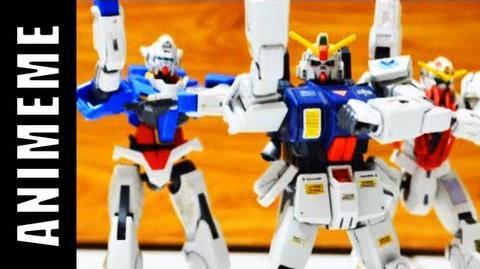 Ad blocker interference detected!
Wikia is a free-to-use site that makes money from advertising. We have a modified experience for viewers using ad blockers

Wikia is not accessible if you've made further modifications. Remove the custom ad blocker rule(s) and the page will load as expected.