Durarara
Hey guys, finally i found a new epic anime that i actually like after watching every single anime on Netflix. By the way, NEVER watch Girls Bravo.*shivers*. Anyway, all you anime fans probably know Durarara!!. I figured out it is the awesomest anime ever, (Besides Sgt Frog). You guys will probably see lots of Durarara!! pics and blogs soon. Have fun bros!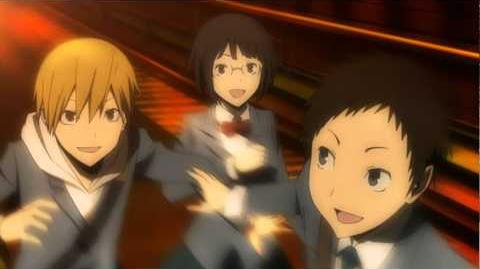 Ad blocker interference detected!
Wikia is a free-to-use site that makes money from advertising. We have a modified experience for viewers using ad blockers

Wikia is not accessible if you've made further modifications. Remove the custom ad blocker rule(s) and the page will load as expected.